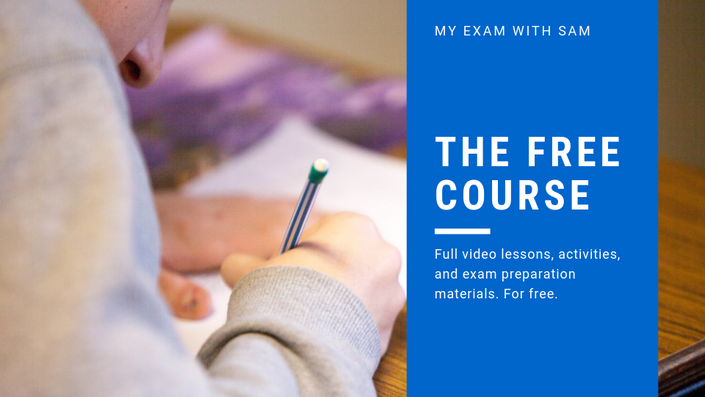 My Exam with Sam Free Course
Full video lessons, activities, and exam preparation materials. For free.
Enroll in The Free Course

Welcome to the My Exam With Sam Free Course.

This course is for anyone who is preparing the IELTS or Cambridge First / Advanced exams.

In this course you will find video lessons, activities and preparation materials for these exams.

There's a new lesson for IELTS or Cambridge exams every week.

When you sign up you can:

Watch all the available video lessons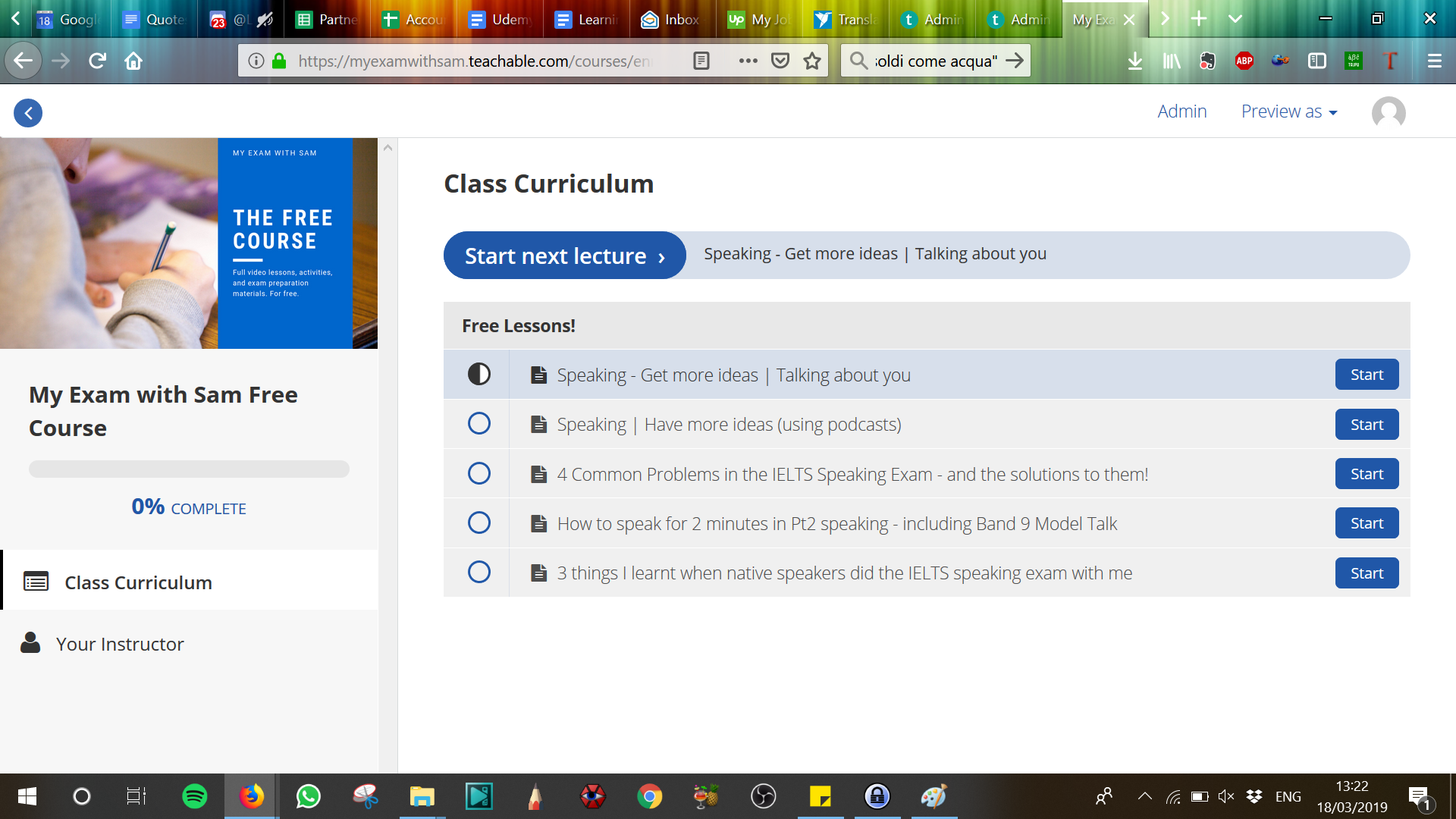 Download all the resources from the lessons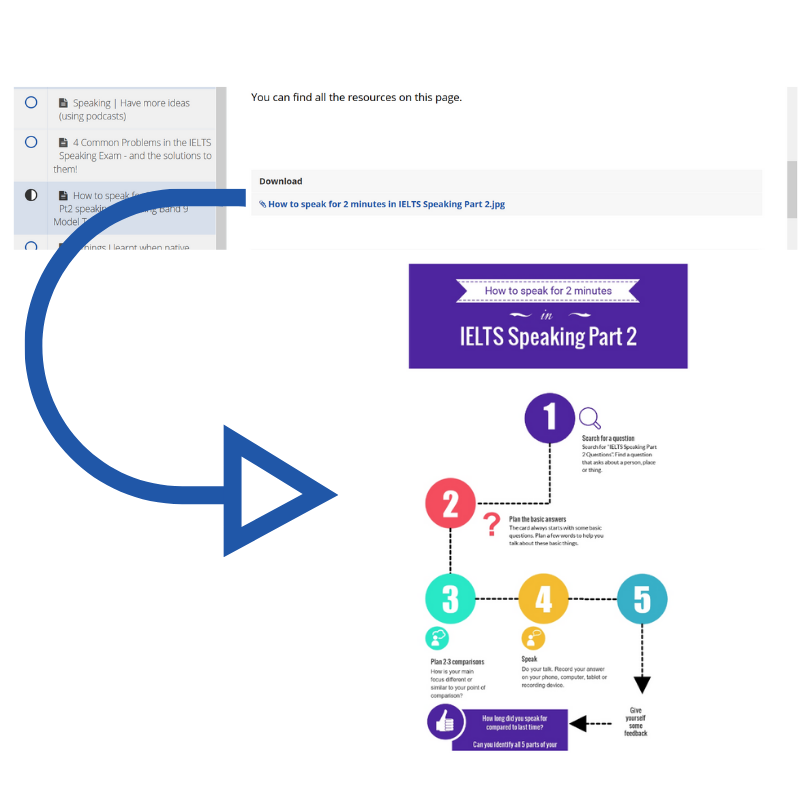 Choose to receive an email with more preparation tips, help and advice

See you inside The Free Course!

Your Instructor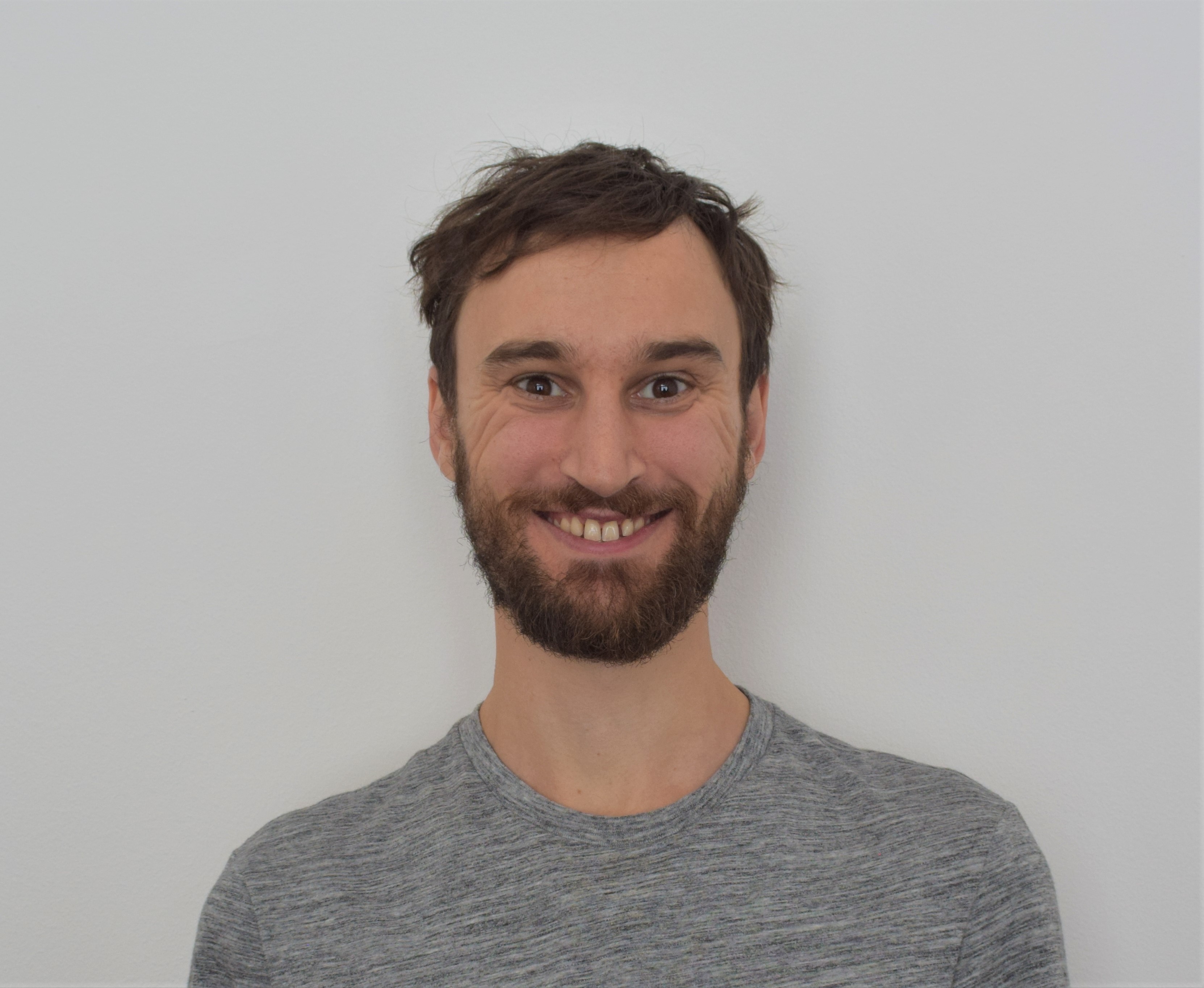 Hello! I'm Sam and I'm a native English speaker. I am a qualified English teacher (Trinity Cert. TESOL) with 7 years experience.
As a teacher, I am fascinated by preparing students for their exams. I chose to focus in particular on "learner autonomy online" - helping students teach themselves using the internet. That's what's lead me to teach online for the last 2 years.
Before I moved to the internet, I taught English in the UK, Italy and France. I have worked in state high schools, private language schools, and a French university.
I'm not only a language teacher. I'm also a lifelong language learner. I've learnt French and Italian to a C2 or highly fluent level. Traveling the world has given me the chance to learn the first few words of Spanish, Slovenian, Polish, Turkish, Thai, and Portuguese.
Learning languages has hugely enriched my life; through better communication, meeting a vast array of different people and drawing unseen connections in the world around me.
I genuinely believe that everyone should have the opportunity to benefit from the same advantages I've had. Quality teaching (I studied at the University of Cambridge), a genuine connection with other cultures and the confidence and skills to do all this by yourself - these are the things I want to share with my own students.
Frequently Asked Questions
Why is this free?
This course is for free, forever. It's part of my efforts to widen access to quality education for English language exams. (See the Mission page for more information.)​
How long is this course?
You can access the course for as long as you need it. There will be a new lesson every week. It will keep growing and getting better and better.
I'm already a subscriber on Youtube. What's the difference?
The lessons are the same. The big difference is that here you can download all the resources, get links to other useful sites, find all the lessons together and get more help.